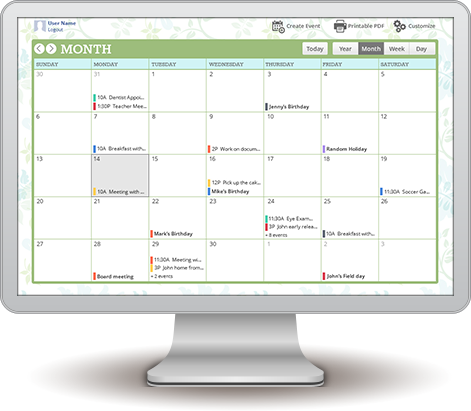 The CalendarSpark toolbar offers convenient web search, homepage, and default search.
More info.
Utilize FREE calendar and planning tools - from one toolbar.
Get Planning With
Fun, Easy-To-Use
Calendar Tools
Customize With National Holidays
Customize With Religious Holidays
Add Personal
Events
Print Your Calendars Instantly
Select the national holidays you'd like to include on your calendar from various countries.
Select the religious observances you'd like to include on your calendar.
Stay on top of birthdays, doctor appointments, social events and more.
Print your calendars for daily, weekly, monthly, or yearly planning.
Personalize Your Calendar!
Select from a variety of uniquely designed calendar themes.
Plan it now.
Mark it down.
Print it out.
Calendar tools made simple!
CalendarSpark™ helps you stay organized with the perfect online calendar and planning tool. Click below to install and start using it today!
Mindspark cannot guarantee the accuracy of dates provided and you should verify any date before relying on it.